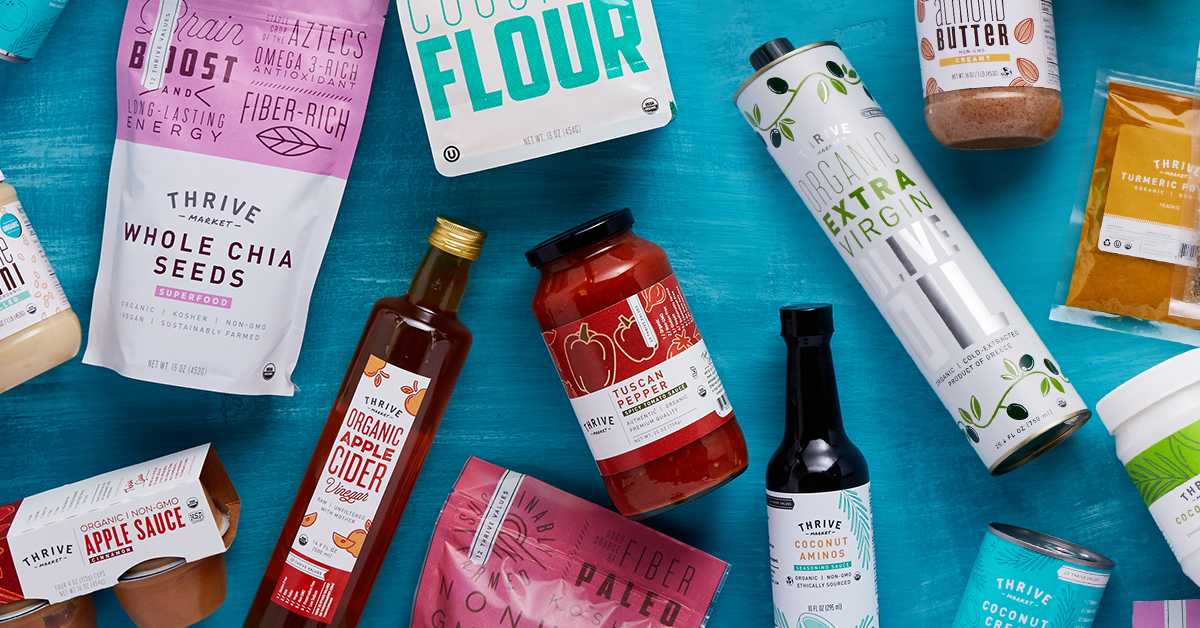 If you've been following me for some time now, you know I love me some
Thrive Market
! 
At first one might think it's just another run of the mill health food something or another, but I kid you not- it's been one of the bigger blessings to our kitchen (and wallets)! Put simply, Thrive Market is an online store that is sort of like if Amazon and Whole Foods had a baby. Basically it's a place where for a small yearly membership fee (like Amazon Prime or Costco) you have a crazy array of natural, clean, healthy foods and home products at your fingertips (like Whole Foods)... but with WAY CHEAPER PRICES! Like, 25-50% off the brands you love, no coupon or code needed. Forever.
There is a minimum you need to get free shipping ($49) but if you add to your cart as you run out of things (think of it like your own grocery list) after a few weeks you will totally meet that minimum. AND they are constantly giving away freebees to orders over $59! Which again, we hit every 2 or so weeks. Then you just place your order
online
or via their
app
on your phone (this is what I use and it's SO easy!!) and in a few days it is delivered right to your door step. And And And! Thrive will give you 25% off your first order (and a free 30 day trial)! Sign up
here
.
Lots to love. I thought it might be fun and informative to show you guys the absolute 'must haves' my family uses the most, so you can see not only what else they carry but reference and price check (and find out that their prices are giving other companies a run for their money)!